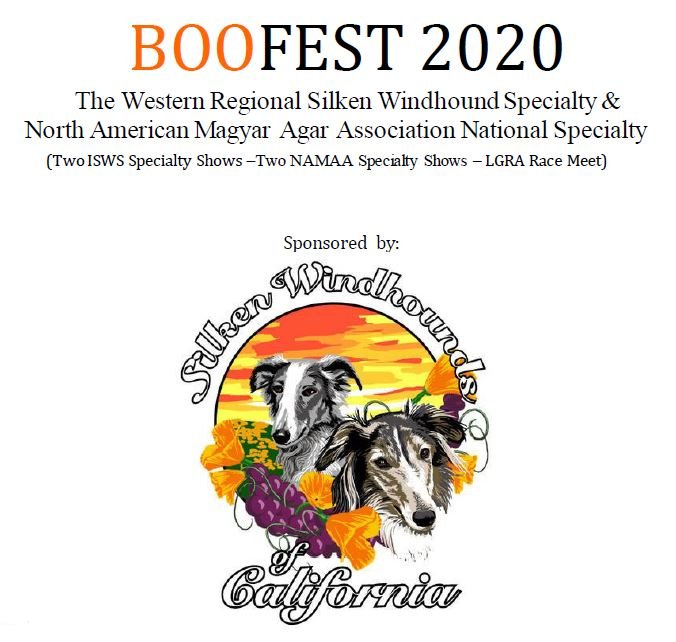 Registration closes October 24, 2020 at 9 pm
BOOFEST 2020
2 Specialty Shows
Saturday and Sunday
October 31 and
November 1, 2020
Links
Located and Held At:
Solano Community College
4000 Suisun Valley Road
Fairfield, CA
Agenda
ISWS Specialty Shows
Conformation Judge Show 1 ~ Jayme Jones
Conformation Judge Show 2 ~ Kris Brolin
Saturday, October 31, 2020 Specialty Shows
7:00 AM Set-up and pick up armbands from the Ring Stewards
8:00 AM Costume Contest
8:30 AM Magyar Agar Specialty Show One (Ring 1)
9:00 AM Magyar Agar Specialty Show Two (Ring 2)
9:00 AM ISWS Specialty Show One (Ring 1)
9:30 AM ISWS Specialty Show Two (Ring 2)
12:00 – 1:00 PM Lunch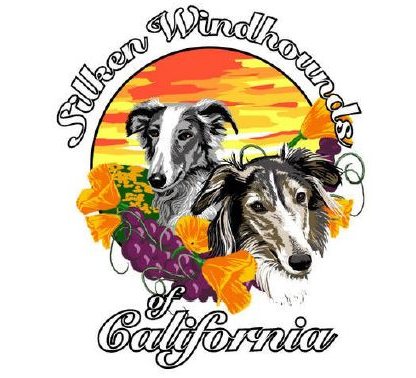 Yes, the shows will be running concurrently, so please be prepared to enter the next ring as soon as you exist the first ring.
Sunday, November 1, 2020
LGRA Sprint Race Meet
8:00 AM to 8:30 AM check in
9:00 AM First program begins
Due to COVID-19, we will not be offering any food or beverages, or any printed catalogs. Catalogs will be provided in digital format to all participants, to be printed at home.