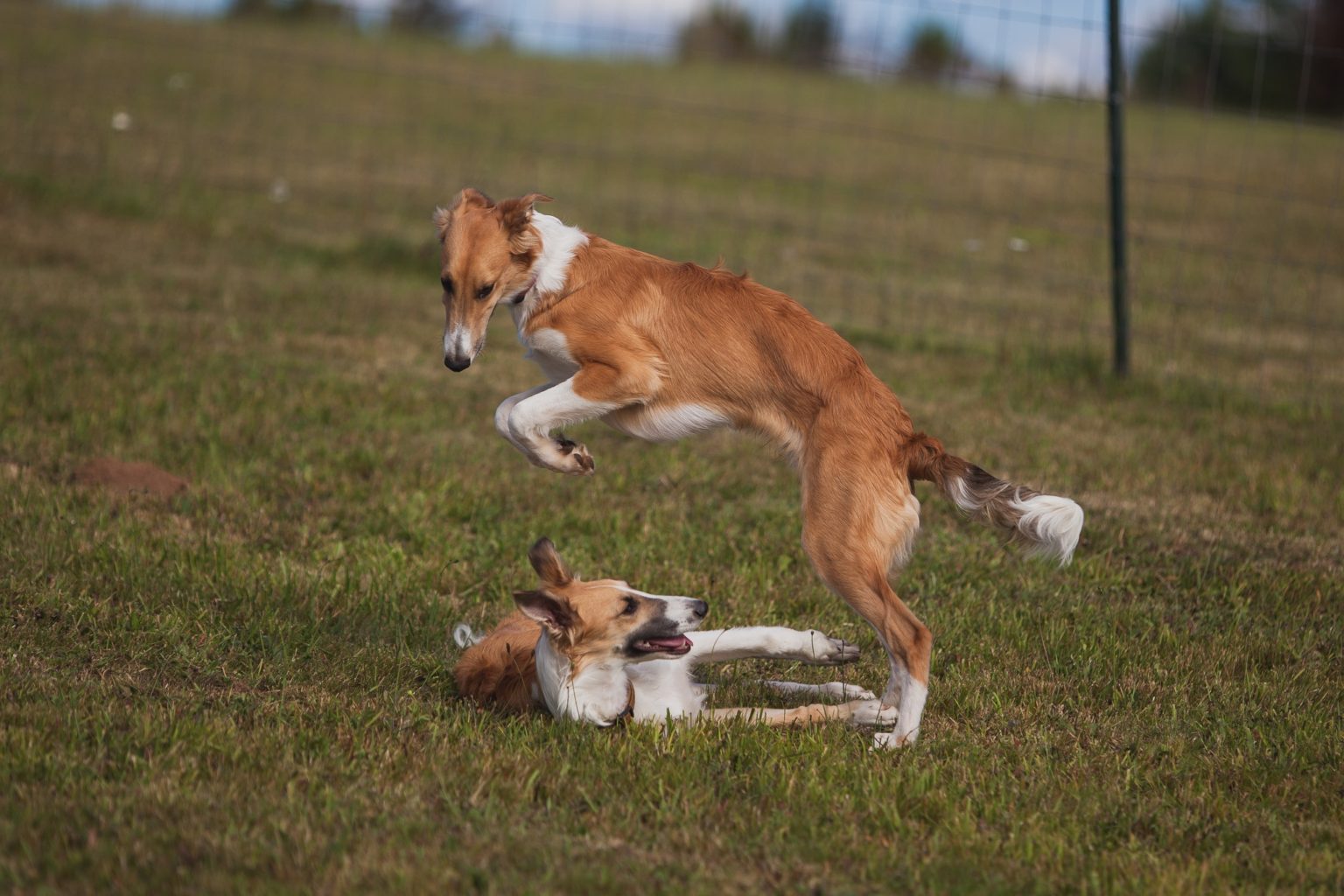 Bringing a Silken Windhound into your family should be the beginning of years of happiness and adventure. To ensure the best relationship between your dog and family, you must be prepared to do the work necessary to find your ideal new family member. Buying a dog is like buying anything else; the more you know before you buy, the better off you will be. We strongly recommend that you spend time investigating the traits of the breed and breeders before buying. Remember, dogs are for life. This is a short guide on selecting your Silken Windhound puppy.
Even if you have a favorite color or size of Silken Windhound, or you think you only want to consider one sex, we urge you to keep an open mind because the dog you will be living with is not the outer package. It's important to find the personality that suits your family more than "a look". You may be overlooking the doggie equivalent of your soul mate if you bypass a dog based on color, size or sex. Rather it's best to make sure that your pup fits with your lifestyle and temperament needs.
You are signing up for more than a decade of companionship with a puppy and most reputable breeders also maintain contact with their puppy owners through the lifetime of the dog, and sometimes beyond. So make sure you are happy with your breeder as new a peripheral family member as well.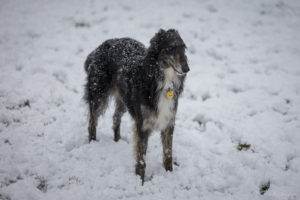 Talk to breeders. Ask them lots of questions. A responsible breeder will eagerly answer your questions and share his or her experience and knowledge with you. You can find breeders by looking at the Breeder List and at shows and performance events. In addition to the breeder listings,  there are a number of regional club websites both in the US and in Europe, that also list breeders.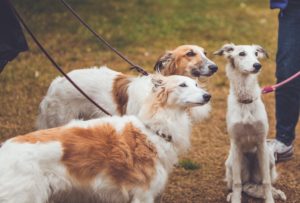 Buy your Silken Windhound from a responsible breeder. This cannot be stressed enough. Responsible breeders are concerned with the betterment of the breed. For example, they work on breeding healthier dogs with the appropriate temperament. One way to determine that is to ask if the breeder is a member of ISWS. If so, they are up on the latest developments in the breed, aware of recommended health testing and more likely to be breeding for the betterment of the breed. Also talk to Silken Windhound owners who are not breeders, ask them about their experience with their breeder(s).
Once you select a few breeders, screen those breeders. Ask them how long they have been in the breed, ask them what health testing they do with their dogs and what the breed's health issues are. To learn more about which health tests are recommended for Silken Windhounds, please refer to OFA's CHIC page for the breed. You can also search for the sire and/or dam's name on the OFA site to see if they have been tested. Ask them if they show or do performance events with their dogs.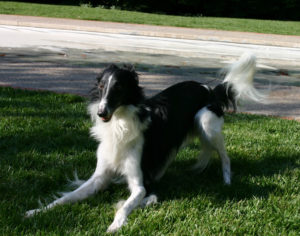 If you are local to the breeder, ask to see at least one of the parents (the dam or the sire) of your puppy. See how the dogs in your breeder's home interact with your breeder. Are they friendly and outgoing or do they shy away? The responsible breeder will be screening you too, looking for the best home for each puppy.
Breeders will ask for a contract to be signed upon purchase of the puppy. The main purpose of the contract is to protect the puppy, it will usually stipulate that in the event that you can no longer care for the puppy at any age, the puppy comes back to the breeder. A reputable breeder will always take a dog back if you can no longer care for it. This is to ensure that the puppy never winds up in a shelter, in rescue or is passed on to someone who may not be equipped to care for the dog.
The contract should also lay out the breeder's responsibilities to you should the puppy develop a covered condition. In most cases, such contracts state either replacement with a new puppy, or refunding of your purchase price, or refunding the difference between show and pet price . The contract also states your responsibilities, which can include spaying or neutering your pet.
Additional stipulations as far as reasonable care, participating in conformation/showing or performance events, or breeding may or may not be in your contract. Review and discuss the contract with your intended breeder.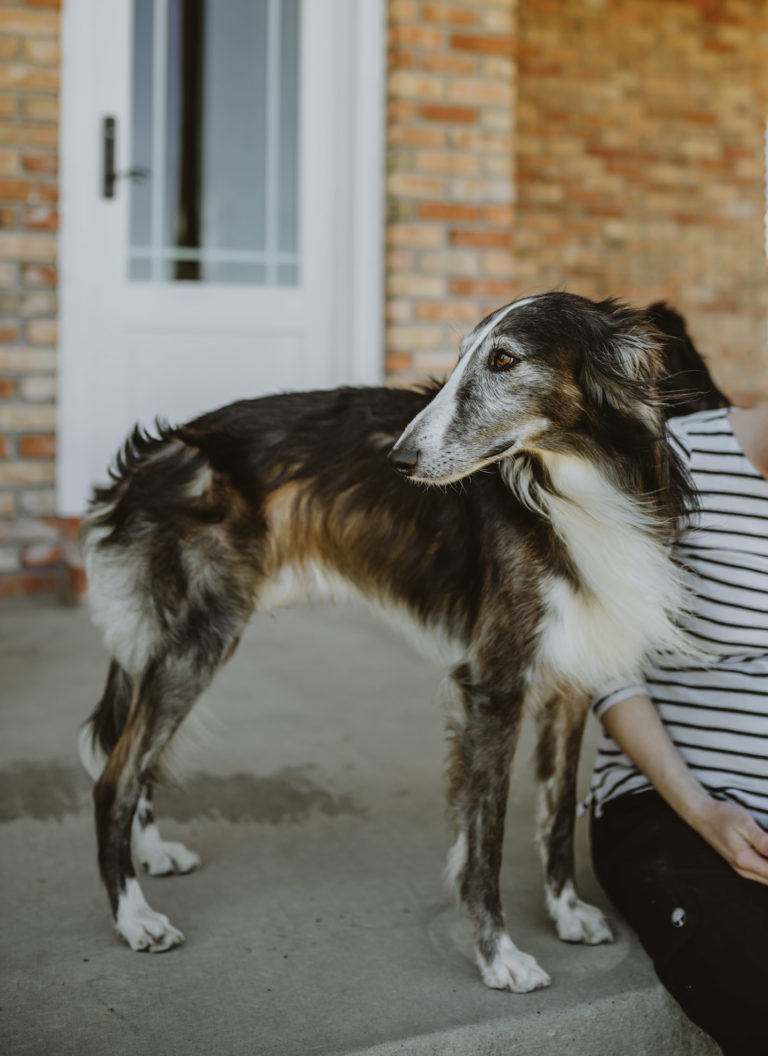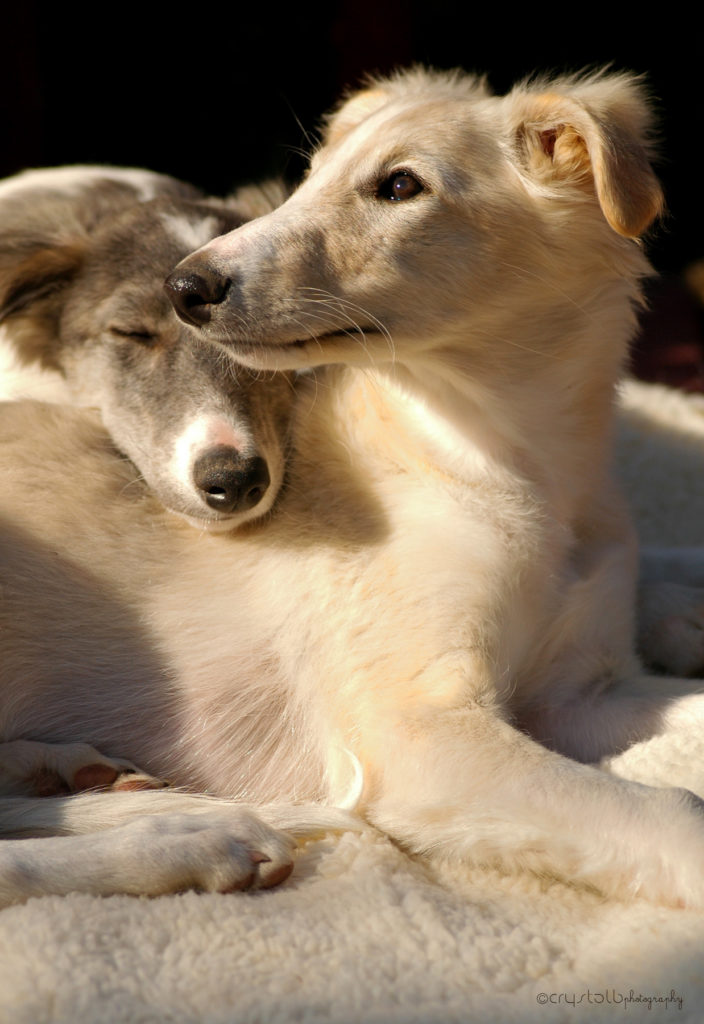 How much does a silken windhound cost?
Silken Windhounds cost about the same as any well bred, purebred dog, and will vary by location and breeder. Silken windhound breeders will not price based on color, but some do charge differently for males and females. The purchase price of your puppy is not the only cost you have to consider, however. Be aware that the puppy you bring home will need proper daily care, more than just food and water. This means proper diet, exercise, grooming and veterinary attention.
All dogs should be regularly examined by a veterinarian and inoculated against the major infectious canine diseases. Also unexpected accidents, injuries and illnesses could happen at any time, however well you look after your dog. It is sensible to consider planning for these. Pet health insurance offers options for coverage toward these essential items, as well as toward preventative costs. 
A Silken puppy may also need registration and DNA testing if it's potentially going to be in the gene pool (bred) at some point. Your puppy will also need little things like a collar with identification, a microchip, a bowl and a leash. Evaluate your budget; ask yourself if you really can afford a dog. Dog Ownership = Responsibility.
The silken windhound community
There is a large and active Silken Windhound community worldwide, and they'd love to welcome you into the family! Silken Windhound related discussions go on all over social media, including but certainly not limited to Facebook, Instagram, Discord, and TikTok.
We hope you join us and have fun with your new Silken Windhound!