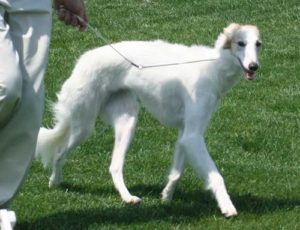 The ISWS wishes to register all dogs sired by a registered Silken Windhound male and out of a registered Silken Windhound female; so please send in your paperwork.
We are happy to answer questions and assist with process.
DNA Tests
Dogs that are going to be bred must be DNA test through UC Davis's Veterinary Genetics Laboratory (VGL).  If the dog/bitch has already been tested, there is no need to test again.
The links below go to the online forms to request DNA Tests for Individual Dogs or Litters. Downloadable PDF forms are available at the bottom of those pages if you need to use them.
Litter Registration Forms
Once the litter has been born, it needs to be registered with ISWS to receive a litter number and Individual Registration Applications for each puppy.
There are two options for registering a litter
Litter Registration – This is the form we have been using.  It only registers the litter and Individual Registration forms must be submitted separately.
Full Litter Registration – This is new option made available August 2021.  This form allows you to register a litter and all of the puppies at once.  The option is only to be used if all of the puppies are being registered.

This option provides a discount to the breeder
Download the forms below, which are fillable, and email the filled out and signed form to iswsregistrar@silkenwindhounds.org with proof of PayPal Payment.
Lease Notification Form
If you are leasing a dam from an individual, you must fill out and sign the Lease Notification form linked below.  This must be done before the litter born.
The form and proof of payment are submitted to iswsregistrar@silkenwindhounds.org