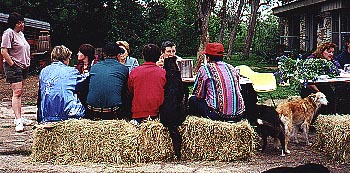 In November 1998, a dedicated and resolute group of people from diverse regions of the United States and Europe came together on the Internet to communicate with one another for the sole purpose of advancing the Silken Windhound breed.
In March 1999, these Charter Members met in central Texas, home of the breed founder, to form the International Silken Windhound Society (ISWS) and to begin the tradition of the breed's  yearly National Specialty, known as "SilkenFest." These members elected Francie Stull of Kristull Kennel as the founding President.
The founding Charter Members wrote the ISWS Constitution and Bylaws, Code of Ethics, and the Breed Standard. They unanimously agreed that the long-term goal of ISWS would be purebred recognition by an established, recognized and respected all-breed registry so as to open new opportunities for participation in various dog sports and activities.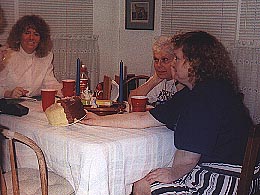 Since that first historical gathering at SilkenFest 1999, the Club has developed and implemented Breeder Guidelines, required DNA testing of all Silken Windhounds in order to maintain the integrity of the Registry and developed regulations to govern the registration of Silken Windhounds. ISWS holds health clinics at the National Specialty and at Regional shows, and subsidizes health testing fees for its members.
Silken Windhound breeders have moved forward with breeding programs emphasizing performance as well as conformation, health and temperament.  Many owners/breeders bring their experience from other Sighthound breeds to Silken Windhounds.  Our expanding owner base includes many who are experienced in lure coursing, racing and open field coursing and these individuals have brought this experience and expertise to Silken Windhounds.
The members of ISWS are deeply committed and dedicated to their goals and will continue to work towards both the recognition and welfare of the breed.